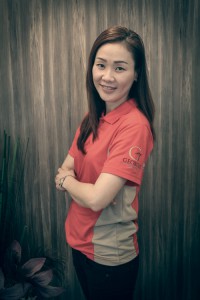 Sally Tan
Professional Hair Stylist
Sally has won numerous awards over the course of her hair styling career.
Awards including Golden Scissors Award in 1988/1989, Wella Award in 1990 and Schwarkopf Award in 2006.
She has wealth of experience and knowledge in the Hair Industry and definitely is capable of creating the looks anyone desire.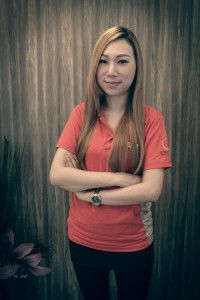 Mandy Chong
Professional Hair Stylist
Mandy is an expert in creating extreme hair colours that is difficult to create. With her fine hair cut skills, she can help create manageable hair styles. She is also proficient in hair care, such as improving scalp and hair condition.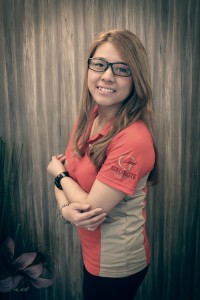 Nikki Lim
Professional Hair Stylist
Nikki is an expert in matching and mixing colours. She has dedicated her time in research of different colour brands to better equip herself. She is also capable in perming hair and creating wavy hair, sexy curl and volume hair styles.
Derrick Ng
Professional Hair Stylist
Derrick's forte lies within hair straightening, perming and creating wavy curls. He takes personal interest in hair structure and the health of scalp and hair.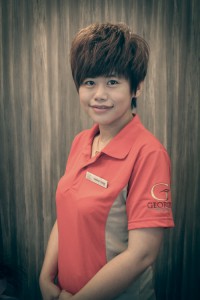 Celine Tang
Professional Hair Stylist
Celine excel in the latest short hair trends. She is capable of creating new hair styles by mixing and matching existing ones. She is also an expert in the different home care products and treatment products.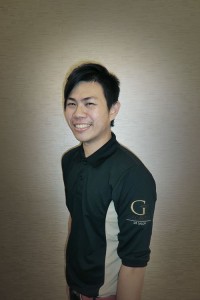 Alex Huang
Professional Hair Stylist
Alex excels in making trendy hair buns and hair settings. He is also well versed in styling hair according to head and hair structure. With a wide skill set, Alex is also an expert in hair scalp treatment consultation.
Bobby Low
Professional Hair Stylist
Bobby specializes in neat hairstyles. He has a keen eye for observing new hair trends, coupled with his passion to change hairstyles, Bobby's skill set is catered to creating the trendiest hairstyle for the season.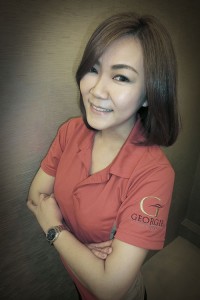 Snow Lee
Professional Hair Stylist
Snow is exceptional in creating trendy men hairstyle and hair tattoo. She is also an expert in making hair buns and hair styles for formal dinners. Her forte includes chemical hair makeover and consultation for scalp hair.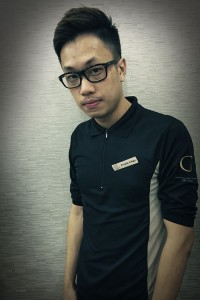 Edwin Chua
Professional Hair Stylist
Edwin is an expert in mixing colours. Being an expert in that, Edwin's forte is at creating trendy colours and highlights. He also specializes in haircut for men.
Ting
Professional Hair Stylist
Ting's haircut has always been proven satisfactory, for both the men and women. Great with hair coloring, Ting is able to help your hair take shape, with a tinge of  cutting edge feel if that is what you're looking for. As a hair treatment consultant, it is also one of Ting's forte in helping his customers achieve the best hair results.